Reach new levels of productivity through empowered teams.
As his software partner, Jonathan uses Traction® Tools to help companies drive accountability, boost productivity and transform their businesses for the better. Using practical, simple tools, Jonathan and Traction® Tools work in tandem to simplify and streamline your business' growth.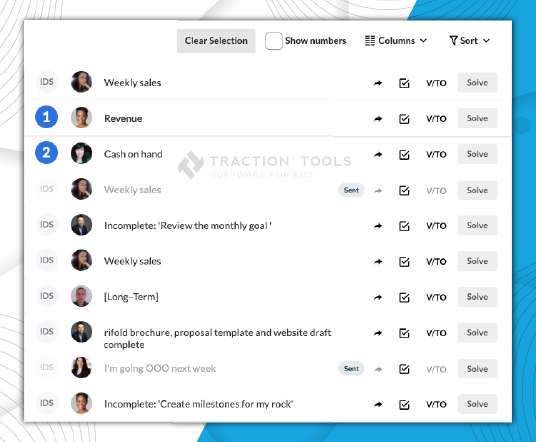 What is Traction® Tools?
Traction® Tools is a transformational platform that centralizes business information and gives you the tools to build a powerful organization. By working together on the platform, Jonathan helps business leaders bring their vision to life.
BOOST PRODUCTIVITY. SCHEDULE A PRODUCT TOUR. 
What can I expect from Traction® Tools? 
Meetings that matter
Jonathan uses Traction® Tools to facilitate productive, impactful meetings. From long-form strategy sessions to rolling weekly meetings, Jonathan will guide you through using the platform to engage in productive, action-oriented agendas. 
Advanced KPI tracking
Traction® Tools allows you to easily spot trends and make informed decisions through collaborative metric tracking. Using Jonathan's expertise, you'll identify what matters most in your organization – and where there's room for optimization. 
Clarified accountability
By working with your team to identify its ideal structure, Jonathan will help you use Traction® Tools to visualize how each person contributes to your business. By clearly designating roles and accountabilities, you'll never say "Who was supposed to do that?" again.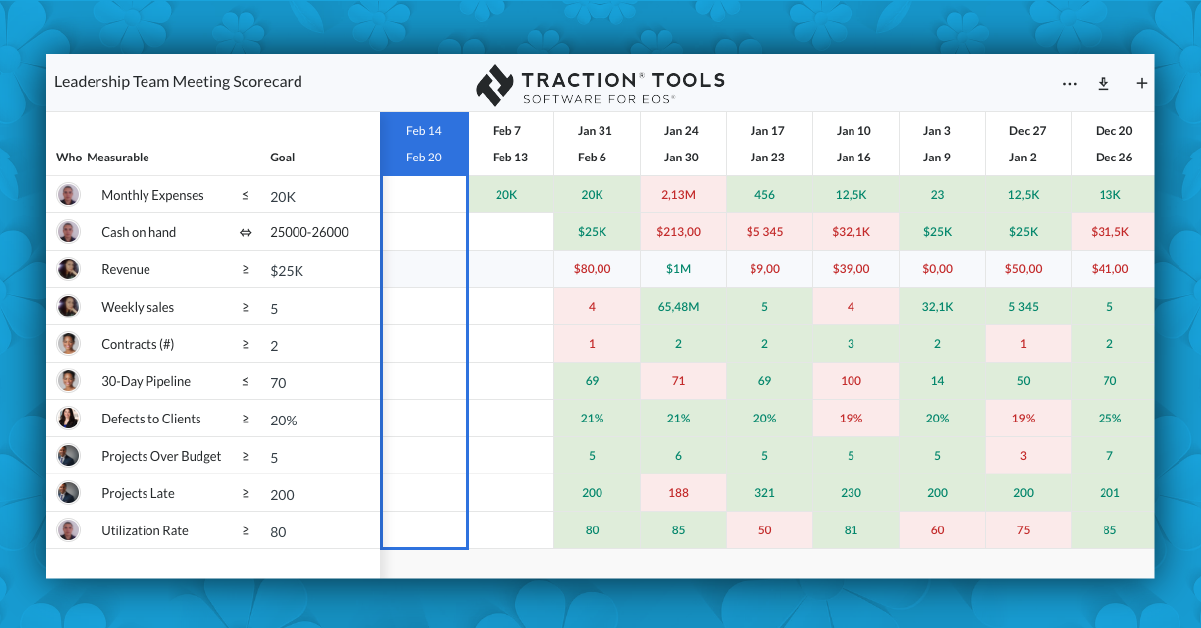 Jonathan Goldhill and Traction® Tools
Jonathan is a long-time Traction® Tools user, and he's seen first-hand how the platform can help eliminate silos while making business operations smoother and more efficient. 
When working with new clients, Jonathan encourages them to use Traction® Tools as a management tool. He guides them through the roll-out process, facilitates sessions and attends their weekly meetings as a complement to 30+ years of real-world experience. 

Traction Tools has made us a more accountable organization. When our team is accountable to each other I see a direct improvement in client experience, profitability and employee engagement.
– Justin White, CEO
K&D Landscaping, Inc