Podcast: Disruptive Successor Show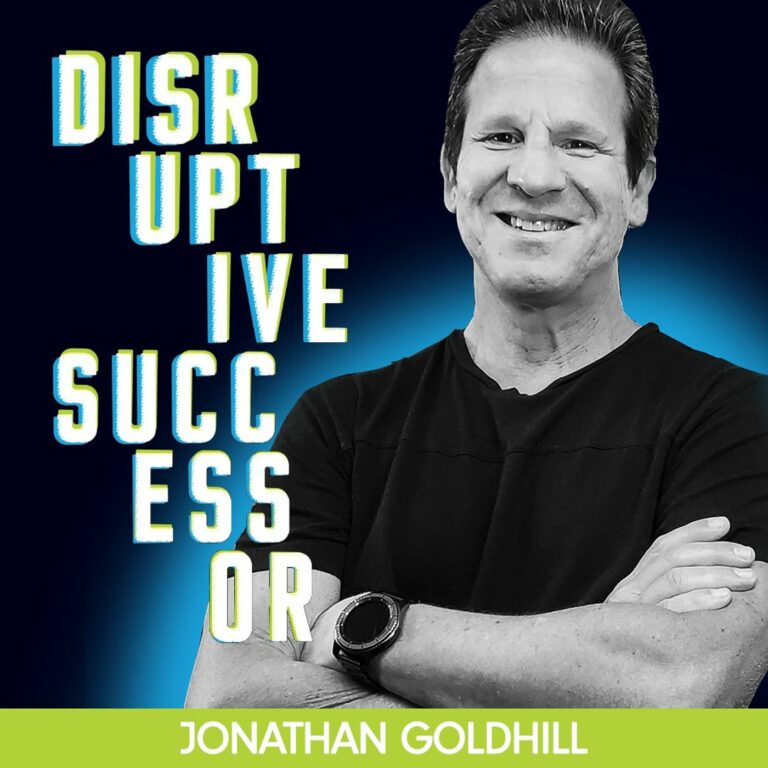 Disruptive Successor Podcast
The Disruptive Successor Show is a podcast for next-generation leaders in family businesses and entrepreneurs who want to disrupt the status quo to grow their business and take it to the next level.
We all know that what got us here isn't going to get us there.
If you are taking control over your family's business or trying to get your business to the next level, you will need inspiration, advice and resources to help you create a massive impact.
Listeners of my show include not only the millennial or Gen Z but also the Baby Boomer and Gen Y. My listeners tend to be involved in these industries: business services, construction, design-build-maintain landscape contracting, food manufacturing, property management, real estate, and technology.
And are interested in issues like business coaching, branding, communication, difficult conversations, disruption, employee ownership, exit planning, financial management, leadership, innovation, intergenerational transfer, marketing, multi-generational family businesses, business operations, process documentation, security, selling, storytelling, succession, visioning, wealth management,
My guests are entrepreneurs, family business advisors, multi-generational and Gen 2 family business leaders, heads of university family business programs, consultants, coaches and firms that serve those who are growth businesses.
Clients of my show typically are running businesses with 10 to 200 employees and $1M to $20M in revenues.
Their concerns include: scaling up, exit planning, succession, leadership development, disruption, business planning, finances, growth planning, transferring generational wealth, transferring control, ownership issues, and more.
The benefits listeners receive are introductions to experts and advisors around the issues of growing and exiting a business, whether it's a family business or entrepreneurial venture. They get a feel for the challenges other business owners and leaders face and how they overcame them. They will hear stories from people and how they came to do their work and why.
My shows feature handpicked guests who engage with me in casual conversations lasting between 30 to 40 minutes. You can expect to be entertained, engaged and may even get takeaways like business tools or ideas for implementation in your business.
I've led entrepreneurial adventures in art, clothing, a holistic health lifestyle magazine and trade show, shoe manufacturing. I've also led several non-profit organizations. I earned an MBA from the University of Southern California in Entrepreneurship.
I've been advising, coaching and consulting family-owned, family-run and entrepreneur-led businesses since 1989. My love for entrepreneurship follows the closure of my family's sizeable multi-generational clothing manufacturing company after eight decades of operation because there were no successors.
After uncovering the code to scale up a family-run business – a playbook and a disruptive successor – I wrote a book called Disruptive Successor: A Guide To Driving Growth in Your Family Business.
My podcast is my effort to bring interested people into the conversation to benefit disruptive successors.
Episode 142 – Navigating Family Business Dynamics: Compensation, Values, and Succession with Mike Alves
In this episode of the Disruptive Successor Show, Jonathan Goldhill discusses the complex dynamics within family businesses, particularly when it comes to compensation, values, and succession planning. He's joined by Mike Alves, the founder of VIDA Private Wealth, to shed light on the challenges faced by families in business and share insights on how to manage them effectively. He emphasizes the importance of open communication and aligning values across generations to ensure the continuity and success of family businesses. Jonathan and Mike delve into topics like fair compensation for family members involved in the business, the importance of defining and passing down family values, and the role of next-generation financial education in preserving multi-generational wealth.
KEY TAKEAWAYS
Sudden Wealth Syndrome: Many families, including those in multi-generational wealth, face challenges due to a lack of financial education, leading to issues like sudden wealth syndrome.
Next-Generation Financial Literacy: Mike Alves highlights the significance of early financial education, teaching young individuals about saving, investing, and philanthropy.
Values and Legacy: Successful family business succession involves not only transferring wealth but also passing down family values and a sense of stewardship.
Family Meetings: Facilitated family meetings are crucial for addressing conflicts and ensuring clear communication among generations.
Aligning Passions: Encouraging the next generation to pursue their passions and values can lead to fulfilling lives while preserving the family legacy.
Compensation Clarity: It's crucial to differentiate between ownership and compensation in family businesses. Family members actively involved in the business should receive fair market compensation, while dividends and ownership shares are based on ownership stakes.
Passing Down Values: Family meetings and communication are vital for passing down not just financial assets but also family values. Technology can aid in recording messages from founders to future generations, ensuring their values are preserved.
Value Discovery: Uncovering and understanding one's values is a critical step for both adults and children in the family. Aligning these values with financial decisions can lead to greater fulfillment and success.
Entitlement Awareness: Entitlement can be a pitfall in wealthy families. It's essential to instill a sense of responsibility and avoid entitlement by educating the next generation about the family's financial values.
QUOTES
"We don't want to have this issue of 90 percent of wealthy families losing their wealth by the third generation and the sudden wealth syndrome."
"Follow your passion, follow your why. Money will come along, maybe not immediately, but it will eventually come."
"It's all about communication of those values and education of the next generations that come."
"Compensation to be market rate. We look at dividends to be based on ownership."
"Values to a family are going to be different. Developing family values that are articulated and communicated at family meetings are so important."
"No one wants or feels proud of a child who's overly entitled."
"Aligning values with financial decisions changes everything."
Connect and learn more about Mike Alves in this link below.
If you enjoyed today's episode, please subscribe, review, and share with a friend who would benefit from the message. If you're interested in picking up a copy of Jonathan Goldhill's book, Disruptive Successor, go to the website at www.DisruptiveSuccessor.com