Podcast: Disruptive Successor Show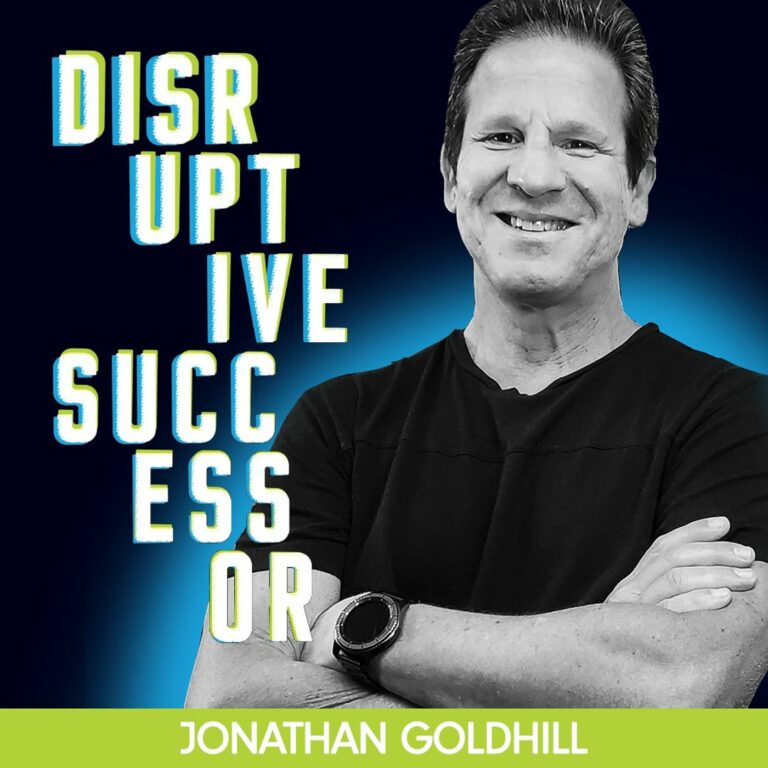 Disruptive Successor Podcast
The Disruptive Successor Show is a podcast for next-generation leaders in family businesses and entrepreneurs who want to disrupt the status quo to grow their business and take it to the next level.
We all know that what got us here isn't going to get us there.
If you are taking control over your family's business or trying to get your business to the next level, you will need inspiration, advice and resources to help you create a massive impact.
Listeners of my show include not only the millennial or Gen Z but also the Baby Boomer and Gen Y. My listeners tend to be involved in these industries: business services, construction, design-build-maintain landscape contracting, food manufacturing, property management, real estate, and technology.
And are interested in issues like business coaching, branding, communication, difficult conversations, disruption, employee ownership, exit planning, financial management, leadership, innovation, intergenerational transfer, marketing, multi-generational family businesses, business operations, process documentation, security, selling, storytelling, succession, visioning, wealth management,
My guests are entrepreneurs, family business advisors, multi-generational and Gen 2 family business leaders, heads of university family business programs, consultants, coaches and firms that serve those who are growth businesses.
Clients of my show typically are running businesses with 10 to 200 employees and $1M to $20M in revenues.
Their concerns include: scaling up, exit planning, succession, leadership development, disruption, business planning, finances, growth planning, transferring generational wealth, transferring control, ownership issues, and more.
The benefits listeners receive are introductions to experts and advisors around the issues of growing and exiting a business, whether it's a family business or entrepreneurial venture. They get a feel for the challenges other business owners and leaders face and how they overcame them. They will hear stories from people and how they came to do their work and why.
My shows feature handpicked guests who engage with me in casual conversations lasting between 30 to 40 minutes. You can expect to be entertained, engaged and may even get takeaways like business tools or ideas for implementation in your business.
I've led entrepreneurial adventures in art, clothing, a holistic health lifestyle magazine and trade show, shoe manufacturing. I've also led several non-profit organizations. I earned an MBA from the University of Southern California in Entrepreneurship.
I've been advising, coaching and consulting family-owned, family-run and entrepreneur-led businesses since 1989. My love for entrepreneurship follows the closure of my family's sizeable multi-generational clothing manufacturing company after eight decades of operation because there were no successors.
After uncovering the code to scale up a family-run business – a playbook and a disruptive successor – I wrote a book called Disruptive Successor: A Guide To Driving Growth in Your Family Business.
My podcast is my effort to bring interested people into the conversation to benefit disruptive successors.
Episode 100 – 3 Habits for Leaders Using Strategy Sprints for Rapid Growth with Simon Severino
In this episode of The Disruptive Successor Show, Jonathan has an insightful conversation with Simon Severino, the business strategy advisor behind the Strategy Sprint Method. This method teaches you how to double revenue in 90 days and is his way of creating a primary series that helps digital businesses.
In this conversation, Simon discusses the top 3 CEO habits for rapid growth: daily habit, weekly habit, and monthly habit. Understand that 95% of things are out of your control, so focus instead on the 5% that you CAN control.
Simon also discusses his background in business consulting and how he became interested in helping businesses scale up. Simon's love for strategy led him to become a go-to-market advisor. He talks about how the good things in life are evergreen, with yoga being a perfect example of this. 
His advice to disruptive successors and family businesses is to focus on trying to improve their business by 1% every day. To do this, they should simplify their activities and focus on one process and one project at a time. 
Simon breaks down the value creation process into awareness, interest, engagement, closing, delivering, and retaining. To double revenue, you have to clean up this process first and then focus on the top 3 things that move you forward, such as commanding 25% more price, increasing 25% conversion rate, and 25% more sales frequency.
The bottleneck theory is used to improve the overall throughput. The idea is that everyone should focus on one project at a time and make incremental improvements to unblock bottlenecks.
HIGHLIGHT QUOTES
SIMON: Break down the value creation process into 6 areas of focus
"Let's say you have just one process right now, and the process is made of six pieces, the basic value creation of your business. Let's call it awareness, interest, engagement, closing, delivering, retaining. Let's say your business is made of these 6 pieces, which, usually businesses are made of these 6 pieces."
SIMON: Find the bottleneck to improve overall throughput
"If you improve everything a little bit, you are spread too thin, you do not really move the overall throughput forward. But if you just remove the bottleneck, think of a traffic jam, and there is this one traffic jam point, if you just really improve that, then all cars can flow again. That's the bottleneck theory."
Simon: Explaining the 3 top habits of CEOs
"I can control my daily habit, weekly habit, monthly habit. My daily habit is I write down how did I allocate my time today, and then I ask myself, what will I delegate or automate tomorrow? The weekly practice is, are we moving in the right direction, at the right pace?"
SIMON: Double revenue by focusing on these 3 things
"It's just going through all the activities and focusing on the things that move 3 things forward. Increasing by 25% your conversion rate, that means same amount of conversations with people but you close 25% more. So no marketing needed, just better closing technique… Then we want to increase by 25% the price that you can charge for the same thing."
Connect with Simon and get his book in the following links:
If you enjoyed today's episode, please subscribe, review and share with a friend who would benefit from the message. If you're interested in picking up a copy of Jonathan Goldhill's book, Disruptive Successor, go to the website at www.DisruptiveSuccessor.com